Empower your application's competence with power-packed JavaScript based technologies
MEAN has gained popularity in the web industry in a short span of time and today, it has become the go-to technology in the Enterprise market, especially for those who are aiming reliable, responsive and scalable web apps. Being one of the fastest growing open source development frameworks, this stack comprises of various JavaScript framework and a BigData i.e. MongoDB, ExpressJS, AngularJS and Node.js. At TOPS, we are well-versed and experienced with each and every component of MEAN and thus we strive to convert your vision to reality. Our expert MEAN Stack developers can develop several website right from media websites, data-intensive apps to real-time messaging applications and many more.

We offer our Mean stack development for creating versatile and adaptable mobile and web apps that use JavaScript on the client as well as server end. MEAN being a full stack JavaScript framework, we can pace up with your web application development ideas to develop high performance portals, fast and scalable APIs, e-commerce websites, stream platforms and much more. Our development team knows every nook and cranny of MEAN stack roadmap and thus, is considerably competent of developing fast, complex web applications, websites and API's. So, if you are looking for a company which can transform your website or web-application into an effective, high-performing and dexterous business, you're at the right place!

Dedicated MEAN Stack Developers | Hire Dedicated MEAN Stack Developers
MEAN stack is an acronym for:

Being an open-source and document-oriented database program, it is used to develop a scalable base with flexible components. The document model is interfaced with the objects in your application code, making data easy to work with. MongoDB at its core follows a distributed database and so it has high accessibility, horizontal scaling, and geographic distribution which is simple to use. It stores data in JSON-like documents, which means fields can differ from document to document and data structure can be modified over time.

Express.js is a JavaScript web and mobile app development architecture to create dynamic websites with extraordinary features. With Express, creating a robust API is quick and easy because of removal of middleware and innumerable HTTP utility methods. This basically helps you to manage everything from routes to handling requests and views. It is considered as a versatile node.js internet application framework providing sturdy set of options for developing multi-page, single-page and hybrid web application.

Angular.JS is referred as a client-side framework and specially used in front-web development with great efficiency. It enables you to increase HTML vocabulary for your application. It is fully extensible and facilitates the best with further libraries. Every element can be modified or replaced that caters your exceptional development workflow and feature needs. It also enables you to express the performance in a clean readable form without the typical boilerplate of updating the DOM, registering callbacks or watching model changes.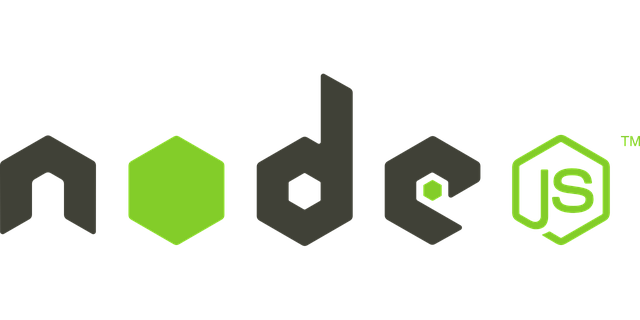 Node.js is a free and open-source web development framework which is used to create highly scalable web applications. Node.js is an event-driven I/O model which enhances the development competence and is develop on Chrome's V8 JavaScript engine. The application includes the web server and thus save a considerable development time. Its coding style with non-blocking I/O libraries makes Node.js quick, light-weight and proficient. Node.js uses push technology over web sockets and so sheens in the globe because of real-time web applications
Why MEAN?
One language development – JavaScript
Open Source Framework
Isomorphic Coding
Cloud Integration
Flexibility & Scalability
Faster and Better Performance
Our MEAN Development Services
ERP Development
Migration and Porting using MEAN stack
Maintenance and Support
Responsive Web App development
What can we do?
Renovate your website and integrate dynamic features
Offer you high-performance app to symbolize your business more effectively
Change your existing website for generating more creative and valuable business
Build feature-rich web applications using JavaScript for growth
Present extremely effective web solutions with our skilled team of MEAN stack developers
Outstanding core stack development services for offering an end to end solution for business
What's so special about us?
We provide excellent support which has made us one of the leading web and mobile application Development Company. We just don't willy-nilly start mounting something for you, but through a deliberate procedure of consultation, planning and development phases, we deliver what you simply call, 'Bravo!'
As design of a web-application poses a huge impact on how people see your business, our team of MEAN Stack developers is proficient at giving your website & web-applications a face that will stand out from the crowd.
Just like the qualities of an individual describe their personality, the facial appearance of a web-application determines its likability. Our exceptional development protocols and dedicated team of MEAN stack developers represent all the distinctiveness of an ideal web-application.
We provide your ideas a virtual actuality with the tools of HTML5 and CSS3 and JavaScript gearing up for 100% performance.
Our web apps are completely responsive in nature and are compatible with displays of all sizes and resolution. Being asynchronous in nature, it enables the visitors to speculate multiple aspects of your website simultaneously.
We are motivated to craft awe-inspiring UIs using key ideology of agile. Our MEAN Stack Developer use best-of-breed frameworks, platforms, tools and accelerators to deliver solutions that are strong, scalable, extensible and easy to maintain. Get a full spectrum of Mean stack development service to construct huge web applications that revolutionizes over time. Hire Mean Stack Developer to craft client-centric front-end experience to escalate your business. Hire MEAN Stack Developers by calling at +1 408-400-3737 or drop an email at: contact@topsinfosolutions.com





 

Hire dedicated mean stack Developers | MEAN Stack Developer
Frequently Asked Questions
Yes, you can hire dedicated MEAN stack developers from us. Reach to our experts with your requirements, and we can work on the best possible resource and work plan for your project.
The rates differ according to the number of work hours, the experience level of the resource, and the project's tediousness. You can reach our experts for more information and get the quote in 24 hours.
We provide excellent support, follow a deliberate procedure of consultation, planning and development phases, highly talented resources, 100% performance, and on-time delivery.
Hire MEAN Stack Developers by calling at +1 408-400-3737 or drop an email at contact@topsinfosolutions.com
Get a Free Quote
We extend our hands to help you with increasing ROI and automate mission-critical workflows.
Our experts will get back to you with a free, no-obligation quote.
GET A FREE QUOTE