Pace-up with next-gen web apps to cut time-to- market
TOPS, is a leading web development company that has an elite team experts of CodeIgniter. Having years of experience in this field, the company offers well-documented, organized and high-quality web solutions that are also optimized for speed. From RESTful API development to UI integration to website development environments, our team works in co-ordination by keeping these concepts in mind.

Interactive website
We make your website more engaging and user-friendly by integrating feature-rich plug-in and widget development by using the latest trends, tools and technology.

Tailored web Solutions
Our experienced CodeIgniter developers and designers builds unique and bespoke website which always results into a high quality web development solution.

Web apps with extension
With our object-oriented and innovative CI web applications, get ready for ever changing business requirements that have extension ability.

Web app assistance
We have a technical support team who offers 24*7 technical assistance through different modes of communication like email, phone, chat, Skype video call etc.

Innovative Solutions
We pride ourselves in having the capability to build ground-breaking products. Also, we execute unsurpassed problem-solving strategies to rule out your IT problems.

Experienced Team
We have a team of skilled professionals who have all-embracing expertise in developing convincing and innovative final product that delivers exceptional performance.

Cost-Effective Rates
We have delivered excellent services at a competitive price, within a predefined time. Our solutions provide guaranteed performance by following specified requirements of the clients.

100% client satisfaction
We have served clients in diversified countries and have never failed in giving value for their money. We can do everything practicable to provide satisfaction with our services.

Tried and Tested Methodologies
We have vast experience of working with a diversified client-base and modern technologies, libraries and CodeIgniter version (2, 3) that have enabled us to adopt ethical practices and proven methodologies.
How do we do it?
The team of CodeIgniter at TOPS, has experience in designing and development of web applications and websites for an extensive range of businesses.
Our commitment, authority and technical expertise enable us to provide finest potential user experience.
We do it by
Customizing web applications with our CodeIgniter framework development services
We provide a wide range of operating system which allows you to select the one that suits your need from Linux, Mac OS, Mac OSX, BSD, Mac OS Microsoft Windows, iOS, Android etc.
We provide personalized UI development and back-end programming development
We take utmost care when it comes to quality assurance, server technologies and other methodologies
We provide flexibility in PHP frameworks ranging from PHP 4 to other environments.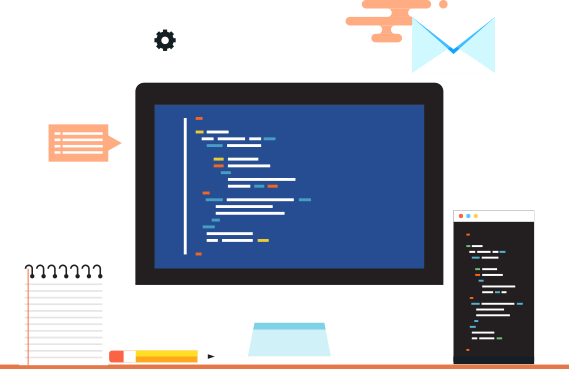 AT TOPS, the team of CI works hard to maximize the use of features with least amount of code that results into the best possible output. Please feel free to contact us. We are eager to serve you with well documented, powerful, simple yet elegant toolkit to empower web apps.
Get a Free Quote
We extend our hands to help you with increasing ROI and automate mission-critical workflows.
Our experts will get back to you with a free, no-obligation quote.
GET A FREE QUOTE