Get off the grounds with the right iPad application development
TOPS, is an emerging offshore outsourcing iPad app development company in India, having expertise in developing high-performance applications regardless to their complexities involved. iPad development has transformed enterprise mobility with innovative and unique features and that can help to avail the benefits of customized iPad application.
Whether you need to redesign the existing app or make the brand new app, we would always be ready to develop the feature-rich applications. We develop the iPad apps to solve the pain points of your business need to add value to your business. We have comprehensively mastered flat UI conventions to deliver the best user engagement and user experience. We have closely deployed 700+ iPad apps till date, and our developers and designers understands about what it takes to make a great iPad app
Proven methodologies and quality-driven solutions with the latest tools and technology set us apart from other iPad development company.
Benefits for your business

Target Specific Audience
With our customized iPad app, you can address specific group audience of particular device users of a specific platform. Right from ideation, strategy to the app monetization, we can be your reliable partners throughout the iPad application development cycle.

Get iPad Benefits
You can leverage all the iPad features that are developed from the customized iPad apps. This becomes boon for your target audience and iPad target audience. Setting up the databases and dynamic screen behaviors ensures users have a fast and amazing experience.

Improved Visibility
You can improve the visibility of your apps on iTunes through our customized ASO and app marketing services. Our updates and enhancement services, insights and extensive knowledge of native iPad app development services, can add supplement your business at the pocket-friendly price.

Interactive Design
We develop an interactive design for your iPad app which enhances user experience and user engagement and that result in app retention. We develop the customized iPad apps to get most from its functionalities.
Technologies we use to make iPad applications
Our expert iPad application developers have proved their excellence in every single customer's application. We help in developing such apps for your business that helps in reflecting your brand. Using the following technologies, our iPad development team delivers beautiful iPad apps
Objective c++
iOS SDK
Core Graphics API
SQLite database
Cocoa Touch development
Xcode and Interface builder
With such expertise, we present your brand by planning realistic timelines and serving your project in a better way adhering to the strict deadlines. Our passion for iPad app development is recommended by many global customers because we understand that company's success is backed by client's satisfaction.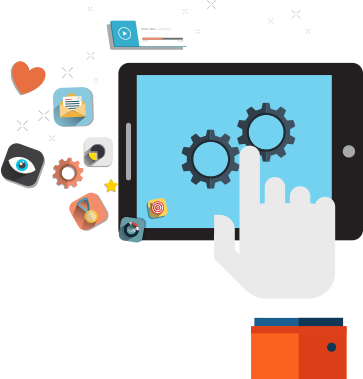 Innovative iPad applications developed by us
At TOPS, we take a inclined approach in developing unique iPad apps in various domains and industry.

E-commerce and Shopping Apps

Lifestyle Apps

Social Networking and Social Media Apps

Travel Apps

Real Estate Apps

Multimedia Apps

Payment Integration Apps

Native Apps

Cross-Platform Apps

Hybrid Apps

PhoneGap Apps

Sencha Apps
Get a Free Quote
We extend our hands to help you for increasing ROI and automate mission-critical workflows.
Our experts will get back to you with a free, no-obligation quote.
GET A FREE QUOTE