Get the ball rolling with the Angular JS development
At TOPS, we have developed many simple and scalable applications with classy features catering to critical business needs across every industry verticals. So, we feel pride in telling ourselves as the best AngularJS development company, with some excellent works and talented developers under our belt. We are always at the bleeding edge of front end technologies and as we are backed up with passionate and skillful AngularJS developers, who always charm your users with blazing UI and performance. Our well-trained team of AngularJS make use the upgraded technologies and trends to offer the best AngularJS development services.

Plug-in Development
We develop amazing plug-ins that helps in providing dynamic and agile-friendly solutions. We understand your business concerns and build that you actually need by providing the best performance optimization

Web Application Development
We hold expertise in developing scalable web and mobile apps using AngularJS enabling quicker turn-around time and minimal maintenance. We believe in teamwork and ensure that each of our project get perfect attention within specified time period.

AngularJS Customization
We strive to offer you bespoke application catering all your complex requirements and generating new opportunities for the businesses, making their apps and websites fast, scalable and appealing.

AngularJS Portal Development
We provide AngularJS portal development services that have high quality solution for the successful deployment of most of web-based and app-based software.

AngularJS eCommerce & Shopping Cart Development
We offer shopping cart web application development with many useful features of E-commerce websites. With our AngularJS Development you will surely stay a step ahead in the web development industry.

AngularJS UX/UI Development
Our UI/UX development team built the website with the best look and feel which gives boost to get the best user experience. It has powerful UI controls for binding two way complex data with the best architectural design.

Real Time Applications
We develop real-time applications that impress the user with its brilliant layout, well-constructed pages and impressive visuals. We take care of your customizable offerings and strive to integrate in real-time for all industry domain.
Our teams of expert developers are ingenious in developing AngularJS applications, whether mobile or website along with rapid development of front-end applications.
AngularJS framework with MEAN Stack
MEAN Stands for
M – MongoDB: Leading NoSQL database which make the business to be more agile, robust and scalable.
E – Express: Flexible node.js web application framework which is used to make single, multi-page and hybrid web applications.
A – AngularJS:

It enables you to extend HTML vocabulary for your application. The resulting environment is extraordinarily expressive, readable, and quick to develop.

N – Node.js: Platform developed on Chrome's JavaScript run-time for easily building fast, scalable network applications.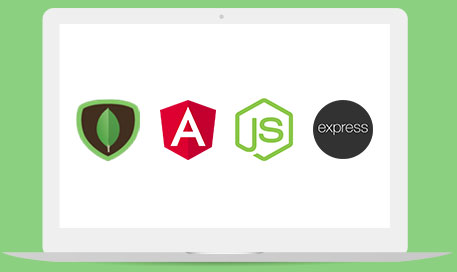 Angular is one of the hottest new MVC frameworks compared to others which make the use of Node and Express to build the high level harmony between client and server. MEAN stack framework comes with the popular tools that allows quicker deployment of web applications, websites and API's. TOPS, make the use of MEAN stack technology for crafting web applications and websites that can revolutionize your website into more productive one. On a brighter note, TOPS also make the use of LAMP Framework to represent the modern state of web application development.
Get a Free Quote
We extend our hands to help you with increasing ROI and automate mission-critical workflows.
Our experts will get back to you with a free, no-obligation quote.
GET A FREE QUOTE