High experience in developing feature-rich website
High web development cost may stop entrepreneurs with innovative ideas from taking the investment jump. TOPS- offshore outsourcing development company), is changing this by making the web development unbelievably affordable. As an emerging software development company in India, our goal is to provide cost-effective and high productive solution with our dedicated PHP services.
We offer the affordable services that helps you to promote your business online in an engaging and effective way. We strive to deliver the stable and flexible PHP based solution which enables you to integrate with the third party web services.
Why Choose TOPS for PHP Development?
Our highly experienced developers can cater you with bespoke PHP web development solutions as per your project requirement. Worked on a number of Website Development projects enables us to rapidly deliver effective websites at competitive rate, within tight deadlines.

Dedicated PHP Developers
You can select from a pool of qualified and skilled PHP developers capable of exceeding all performance expectations.

Core Competence
PHP is our core competence and our business analysts lay down a structured strategy for your project.

Cost Saving
With us, you are sure to save on development costs as processes are sorted and no hidden costs come as a surprise.

Adaptive to New Versions and Technologies
We keep you ahead of the technology curve enabling you with the solutions on latest technologies.

Software Development Methodology
All PHP coordinators are well equipped with scrum and agile software methodologies ensuring effective project management.

Cohesive Environment
A congenial and close-knit working environment keeps our developers motivated throughout the project development.

Strong Skillset
With certified developers in different frameworks like Zend, Laravel etc. We have a strong skill-set for doing most complex projects.

Quick Turnaround Time
No working hours are wasted in lengthy discussions and communicating with the team-process cycle is completed before time.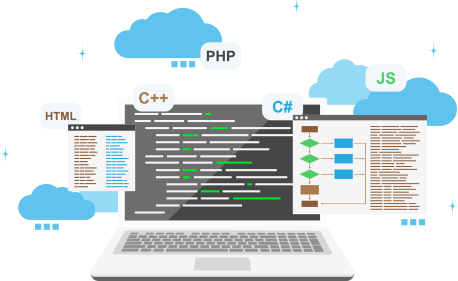 All About PHP
PHP is a well developed open-source scripting language that is ideally suited for developing dynamic web applications. It is standalone software than can work efficiently on any web server, operating system and platform. PHP web app development is the amalgam of LINUX, MySQL & Apache and that combination is known as the LAMP technologies. 
This Furthermore, PHP Platform provides efficient solutions and support number of leading frameworks like WordPress, Magento, Laravel, CodeIgniter & much more.
Unique beneficial features of PHP web development
Attractive UI and great UX with simple code structures.
Inbuilt library scripts of PHP reduced development time
Less run time errors achieved with minimum time input
High security that frustrates hackers and makes spammers ineffective
Ideal for massive projects like job boards and community creation
Large technological 24*7 support available
Cost-Effective Solution
Frequent upgrades for high performance
Multilingual support
Platform agnostic – works across varied platforms
Can be embedded with HTML
Provides great scalability
Easily customized to work seamlessly with widely used database such as My SQL & extensive support for other databases also like Oracle, Informix, and Sybase etc.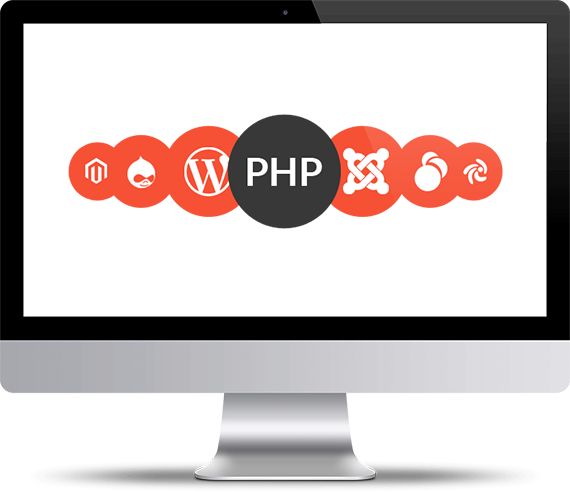 Get a Free Quote
We extend our hands to help you for increasing ROI and automate mission-critical workflows.
Our experts will get back to you with a free, no-obligation quote.
GET A FREE QUOTE